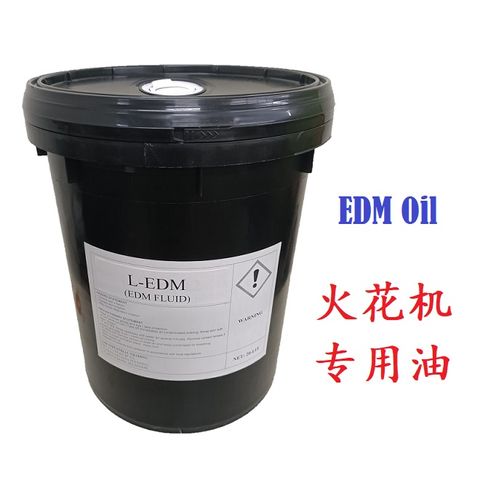 Product name
:
EDM Oil
产品名称
电火花机专用油
Order Code
:
CC7B-EDM-20
:
CC7B-EDM-200
订购编号
Model 型号
:
L-EDM
:
L-EDM
MOQ 最低量
:
1pail
:
1drum
Stock 库存
Ex-Stock.
:
Ex-Stock
Volume 容量
20L/pail
:
200L/drum
Weight 重量
20Kg/pail
:
200Kg/drum
***Price tag not include installation and delivery charges. 
Click here - for Courier / Lorry Transport Charges details !!! 
Click here - for Payment Details !!! 
*** The information and data contained herein are believed to be correct, but no representations, guarantees or warranties of any kind are made as to its accuracy, suitability for particular applications or the results to be obtained therefrom. It is the responsibility of the user to ensure that the products are used in the applications for which they are intended.